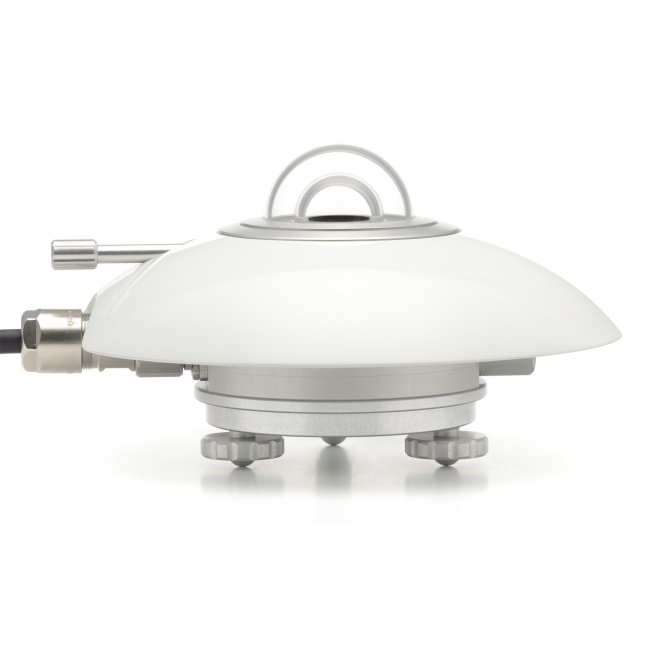 Secondary standard pyranometer with quartz domes - extended spectral range
SR22 is a solar radiation sensor of the highest category in the ISO 9060 classification system: secondary standard. On top of the features and benefits of the successful SR20 pyranometer, SR22 has domes made of high-quality quartz, resulting in an extended spectral range. Covering the full solar spectrum, SR22's extended spectral range potentially offers lower measurement- and calibration uncertainties compared to pyranometers with glass domes. SR22 is typically used in high-accuracy climatological networks.
Specifications
Measurand
hemispherical solar radiation
ISO 9060:2018 classification
spectrally flat Class A pyranometer
IEC 61724-1:2021 compliance
Class A (when used with VU01)
Would you like a personalised quote?